HARLEY-DAVIDSON GRADUAL RELEASE 1.5" RATCHET STRAPS
J051032009-12-01
GENERAL
Models
This kit adapts to all models.
Kit Contents
This kit contains one slow release ratchet strap.
OPERATION
Pull latch (1) to engage into tightening area (2). Release latch and rotate handle back and forth to tighten. Do not over tighten.

Pull latch (3) and close the handle fully to engage lock (4).

Pull latch (5) to release the lock. Move handle back and forth one notch at a time to gradually release tension (6).

When tension is released, pull latch (7) and fully open buckle (8) to allow webbing to unroll freely.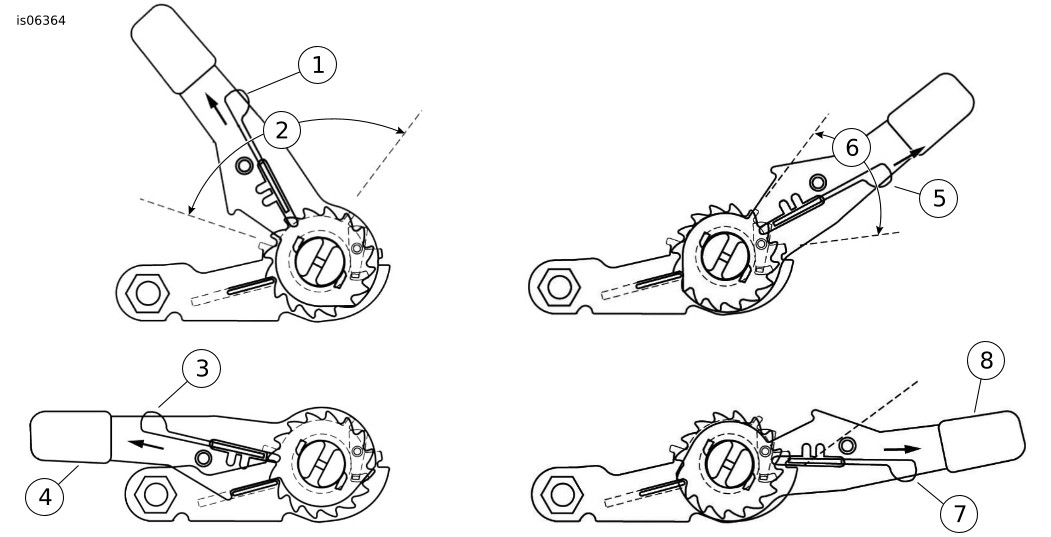 | | |
| --- | --- |
| 1 | Latch |
| 2 | Tightening area |
| 3 | Latch |
| 4 | Closed and locked position |
| 5 | Latch |
| 6 | Gradual release area |
| 7 | Latch |
| 8 | Full release position |
Figure 1. Slow Release Ratchet Strap