INSTALLATION
NOTE
Do not use an impact tool to remove screws (1). Use an appropriate hand tool to prevent the screws from breaking off during removal.
1.
See Figure 1. Remove two screws (1) and the original equipment (OE) Tour-Pak® lockset catch (2), spacer and latch. Discard screws.

NOTE

It may be necessary to trim away some liner material. The lockset catch should mount flush with edge of the Tour-Pak and firmly against the Tour-Pak wall with no liner interference.

2.
Install two screws, new Tour-Pak® lockset catch, spacer and latch to the Tour-Pak. Tighten screws to 2.3–2.8 N·m (20–25 in-lbs).
3.
See Figure 2. Verify that the lock guide tab (1) is perpendicular to the Tour-Pak lid edge. If it is not, loosen the lockset, align the lock guide and then tighten the lockset.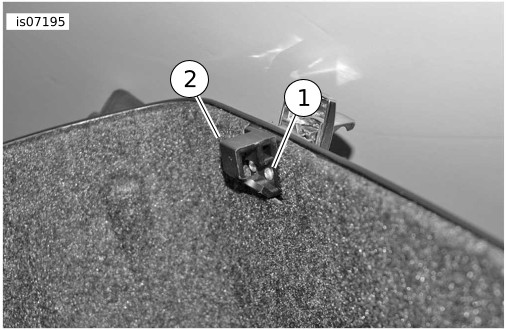 Figure 1. Original Equipment Tour-Pak Lockset Catch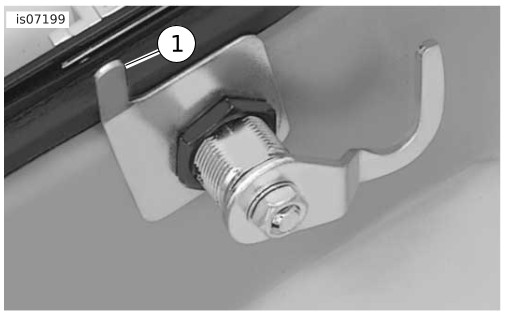 Figure 2. Lock Guide